Lisa Slattery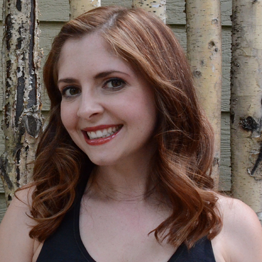 Certified Instructor
B.A. Early Childhood Education,
Columbia College Chicago
NCPT Certified Instructor
---
In her teaching, Lisa blends both Western and Eastern techniques and guides her clients toward their goals using this distinctive method. Building upon her knowledge is imperative to Lisa's teaching and she continues to integrate different classes on anatomy and movement into her schedule. Lisa is currently pursuing certification in Clinical Qigong, Movement Qigong, and Chinese Neuro-Energetic Therapeutics through the Institute of Chinese Energy Healing and is a direct student of internationally acclaimed Qigong Master and NQA Certified Level IV Teacher Michael Lomax.
Lisa enjoys working with people who are new to Pilates and encouraging them to experience the most minute activation of muscles for the first time. Lisa loves when her clients are dedicated to the practice of Pilates and, in turn, experience positive changes in both their body and life style as a result.
Lisa is a certified specialist in diastis recti recovery, the pelvic floor, and pre- and postnatal Pilates, receiving these certifications from Carolyne Anthony of the Center for Women's Fitness. She finds that Pilates has been a way to get many clients who are having pain from their daily schedule of being at home with their children or having the two jobs of being a mother and going to their other line of work feeling pain-free.
Lisa's main goal is for her clients to leave without pain, have better alignment in their bodies, and feel stronger. Lisa also finds that the hour of fluid and peaceful motion can help her clients achieve a better balance in their daily life. And who doesn't want to feel balanced, fluid and calm?!
---
SESSION RATES
Pilates: single session $95/ package of 10 sessions $900
Clinical Qigong Treatment: $100 per treatment
---