Dorothy Mora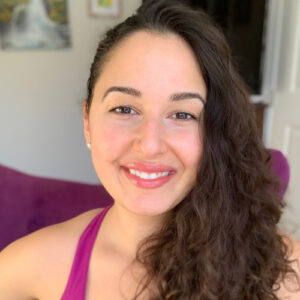 Certified Instructor
---
Dorothy blends both Western and Eastern techniques to meet her clients where they're at. Her own experience with anxiety, back, and hip pain enables her to lead with a gentle, compassionate, and knowledgeable approach. Dorothy's main goal is for her clients to feel cared for, stronger, and have less pain and imbalance within their bodies.
Dorothy enjoys working with people who are new to Pilates and encouraging them to explore and experience movement and body awareness in a new way.
Building upon her knowledge is important to Dorothy's teaching and she continues to integrate different classes on anatomy and movement into her approach. Dorothy is a certified Breathwork facilitator and is currently pursuing certification in Clinical Qigong, Movement Qigong, and Chinese Neuro-Energetic Therapeutics through the Institute of Chinese Energy Healing and is a student of internationally acclaimed Qigong Master and NQA Certified Level IV Teacher Michael Lomax.
---