Allison Ward Fuscaldo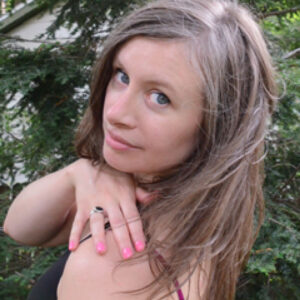 Studio Owner
B.A., History, Indiana University
M.A., Arts Administration, Indiana University
NCPT Certified Instructor
Certified Clinical Qigong Practitioner, ICEH
LightSpace Teacher Trainer
---
Allison discovered Pilates in 2007 after experiencing chronic lower back pain due to many years as a tap dancer. She endured numerous (frustrating!) trips to doctors and physical therapists, which ultimately led her down the path to exploring more holistic treatment options. Since then not only has her back pain disappeared, but her experience led her to an entirely new career helping guide others on their own paths to pain-free movement. She completed her Pilates training in 2010 and is certified through the NCPT. From 2014 – 2019 she completed a 500-hour certification in Clinical Qigong, Movement Qigong, and Chinese Neuro-Energetic Therapeutics through the Institute of Chinese Energy Healing, ICEH.
Allison has the unique ability to see and understand pain, and she intuitively knows how to motivate and guide clients to discover healthier and happier movement. Using a West meets East approach, she combines Pilates exercises, Clinical Qigong healing and Gift of the Tao Qigong movements, and even a few things from her experience in the dance world, into a treatment method that helps clients connect to their bodies on a deeper level in order to heal from injury.
In addition to her work at LightSpace, Allison is a graduate/senior student of internationally acclaimed Qigong Master and NQA Certified Level IV Teacher Michael Lomax. Since studying this system she is constantly amazed at its effectiveness, and incorporates it into her teaching in a variety of ways, depending on the unique needs and personalities of her clients.
Allison has many years experience in dance performance and athletics, starting from an early age. Her first job was dance demonstrator/class assistant for Diane Gudat at The Dance Company of Indianapolis. Allison moved to Chicago in 2007 after earning her M.A. in Arts Administration from Indiana University, and worked for several years in that field. However the world of working closely with people, and teaching healthier movement, is where she really belongs.
---
SESSION RATES (by appointment only)
Pilates: single session $110/package of 10 sessions $1050
Clinical Qigong Treatment: $100 per treatment
Distance Clinical Qigong Treatment: $80 per treatment
1 on 1 Qigong Movement Instruction: $75 per session