Priscilla Alvarez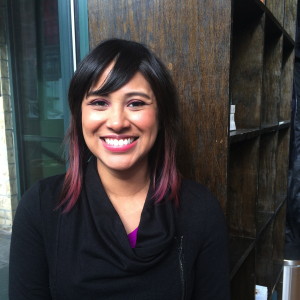 Certified Instructor
B.A. Spanish Literature, University of Illinois at Urbana-Champaign
M.S. Research Administration, Rush University
---
Priscilla started practicing Pilates in November 2010, when she began experiencing job-related chronic lower back/hip pain after making a career change. She went from a physically active job as a physical therapy aide, to a 9 to 5 desk job which was not active at all. This took such a toll on her body it became painful to even walk! Familiar with Pilates as a form of therapy for back pain, she sought out a rehabilitation-specific studio near her and found Urbancore Pilates. Not only did she feel immediate pain relief after her first couple of private sessions, she discovered an exercise that helped her find the Mind-Body connection she always sought. She's been addicted to Pilates ever since!
Priscilla continued to practice Pilates weekly in the form of a duet for the next five years, and it remains the only physical exercise she is truly loves. Listening to her gut she decided to take her practice to the next level by completing teacher training with her favorite instructors at LightSpace, and is now fully certified through the Pilates Method Alliance.
During her teacher training, she discovered how well she responded to Eastern energetic techniques/Qigong which are an integral part of the LightSpace system. She enjoys introducing beginners to the basics of Pilates and movement Qigong, as well as to returning to her roots of physical rehabilitation using the Pilates method to address injuries.
Priscilla is currently pursuing certification in Clinical Qigong, Movement Qigong, and Chinese Neuro-Energetic Therapeutics through the Institute of Chinese Energy Healing and is a student of internationally acclaimed Qigong Master and NQA Certified Level IV Teacher Michael Lomax.
Priscilla was born and raised in Chicago (Little Village!). When Priscilla is not at LightSpace, you'll most likely see her out and about on her bicycle, at a local brewery, or catching her favorite bands in concert.
---