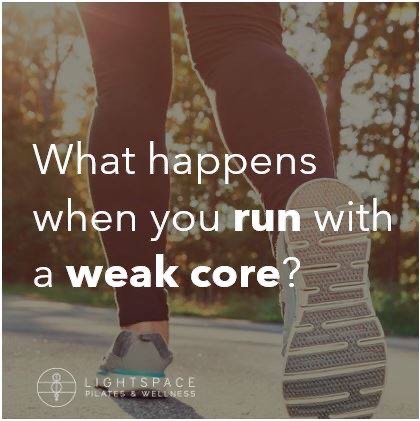 Have you ever received an injury from running? We have. Check it:
"At the risk of being slightly dramatic, I got two bulging disks because I ran marathons with a weak core. And that pretty much sucked." – Beth (LightSpace instructor)
"I used to LOVE running but because I had basically no core strength, about a year in I herniated three disks in my back and eventually needed surgery. Major set back…but one that led me to the wonder that is Pilates!" – Dorothy (LightSpace instructor)
We are SO GLAD Beth and Dorothy are now pain free, and their deeper core muscles are stronger than ever! Stay tuned for our next post on how Pilates helps you become a healthier, and happier runner!